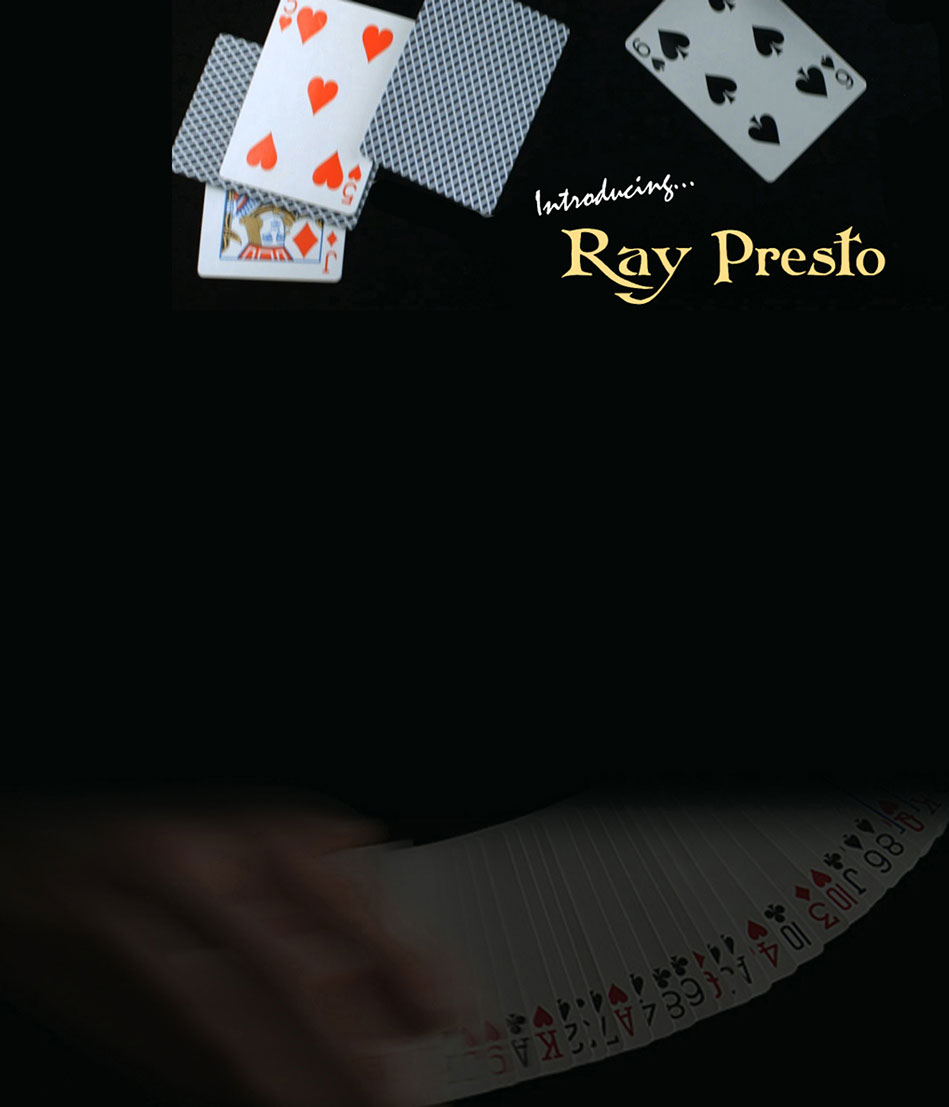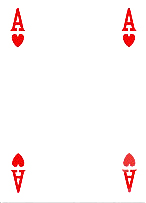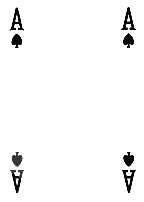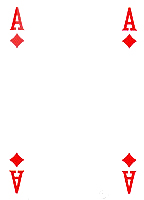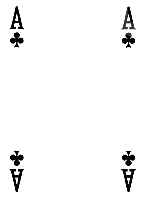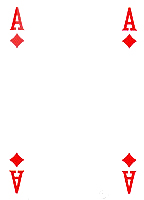 Ray has been fascinated and
enchanted by magic since childhood and he has been practising close-up magic for over twenty years. Over time his greatest love and obsession has taken over his life and
his living!
He believes that magic transcends all
culture, language and generation gaps: whatever the event or age group, magic performed "before your eyes" will always break the ice, set the mood and get guests gasping, talking and laughing.
Ray has performed close-up magic
at House parties, Golf Days, Charity
events and special family celebrations -
from a combined Wedding Anniversary
and 21st Party at Wentworth Club to an informal 60th birthday bash in a Surrey garden. Ray has the ability to mix and
merge with your friends, family and
business guests to help make your
celebration special.
"My Fuellers' Golf Day in Wellingborough went with a swing in the evening as Ray Presto's mix of humour and magic entertained
our clients and business
associates. He was really magic"
Dennis Woods,
City of London Livery:
The Worshipful
Company of Fuellers.
"I met Ray to discuss some business and he ended up showing me a couple of his new magic tricks. I looked so
closely and watched him carefully and still don't know how he did it."
A truly amazing
magician.
Darren Baldwin,
Graphic Designer
Sandhurst,
Berkshire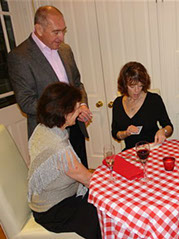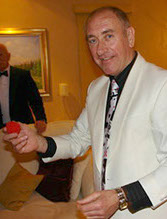 For my masked black-tie party ( or for a special birthday ) I asked Ray to entertain my guests and not only were they astonished by his clever tricks but he was also a source of great delight.
He created such a sense of wonder and enjoyment the evening was a huge success.
Julie Mills